Now that the date for the next SC3 has been set, I figure we might as well get a suggestions thread going for it. I'll start off with a suggestion of my own...
I'm sure it's a tough one to track down, but I would
really
like to see a fully functional
Environmental Discs Of Tron
arcade cabinet at the next SC3. It's one of those classic gaming experiences that I think everybody should get to try out at least once in their lives.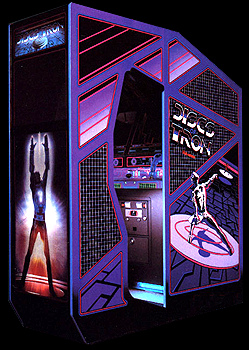 Wouldn't mind seeing the
6-player X-Men
arcade game too. I know that machine is a beast and might be difficult to transport to the event, but if somebody has the means, it'd be a hell of a lot o' fun for everybody to play together.
I really wanted to play the
Baby Pac-Man
pinball/video game hybrid at the last event, but it didn't appear to be working. Hopefully somebody can get that one working for September.
Other than that, it's always nice to see a
Vectrex
system or two hooked up, as well as any vector graphics arcade games such as
Gravitar
.
That's all my suggestions for now. How about you guys?